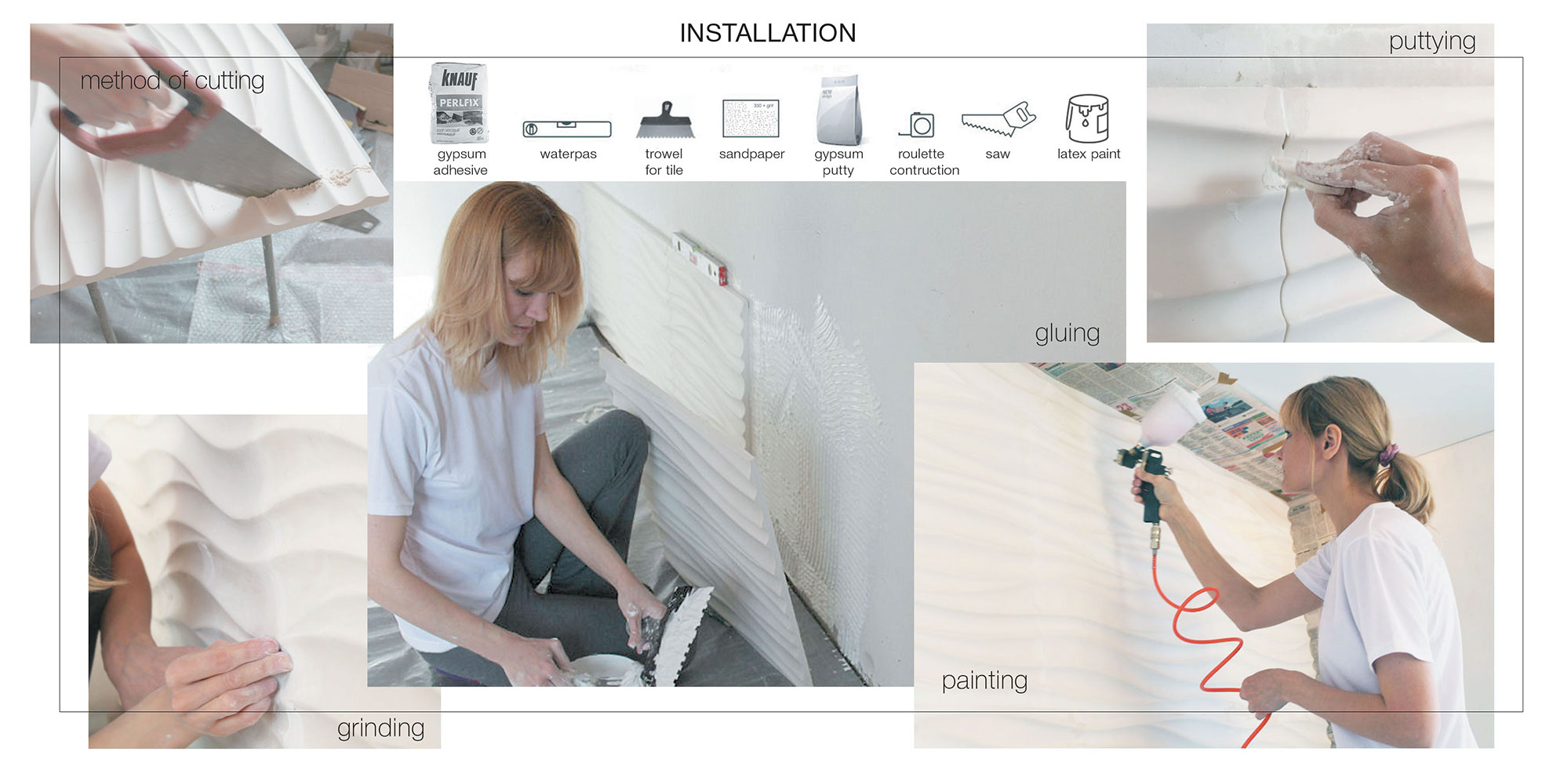 Installation of 3D plaster panels
Step 1: Mount the panels to the wall with gypsum adhesive, starting from the bottom row, moving upwards. Wait until drying out adhesive.
Step 2: Putty the joints gypsum putty. Let dry out.
Step 3: Sand the irregularities with sandpaper.
Step 4: Cover the surface of the panels with a primer of deep penetration. Let dry out.
Step 5: Paint the panels with latex paint of needed color using a spray gun or paint roller.